Amtrak Gift Cards
Give the Gift of Amtrak Travel
Stumped for a gift? We can help.
Pick up an Amtrak Gift Card for the budding adventurer to jump-start their trip or help that frequent traveler check destinations off their list. Encourage your favorite travel buddy or add it to your own wish list and drop the hint to your friends and family.
No matter who they are, they'll love your thoughtfulness.
Choose an amount up to $500.
No fees.
Never expires.
Email or send through the mail.
Redeem for travel online, in the app, by phone or in the station.
(May not be used for onboard purchases)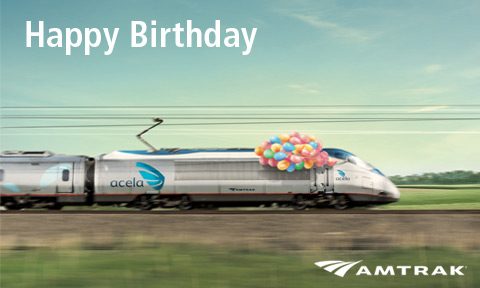 Questions?
For issues with orders or delivery of cards purchased on Amtrak.com, call 1-833-883-3376 or email amtrakgiftcardsupport@cashstar.com between 8 am and 8 pm EST, seven days a week. For issues with cards purchased elsewhere or for any issues with card activity, card balance or lost/stolen cards regardless of place of purchase, call 1-888-999-0016.